Your Social Media Sidekick
Welcome to SalesTwirl - the ultimate social media management tool for businesses of all sizes. With SalesTwirl, you can streamline your social media tasks and increase engagement, all from one easy-to-use platform.
Social media management can be time-consuming and overwhelming. But with SalesTwirl, you can engage more with your followers and do less of the manual tasks that eat up your time. Our chatbot and commenter features allow you to automate your social media engagement, while our moderator feature keeps your social media channels clean and on-brand. Plus, our posts booster and repost features help you increase your social media reach and keep your followers engaged. With SalesTwirl as your social media sidekick, you can achieve more engagement with less effort. Sign up for a free trial today and see how SalesTwirl can transform your social media management!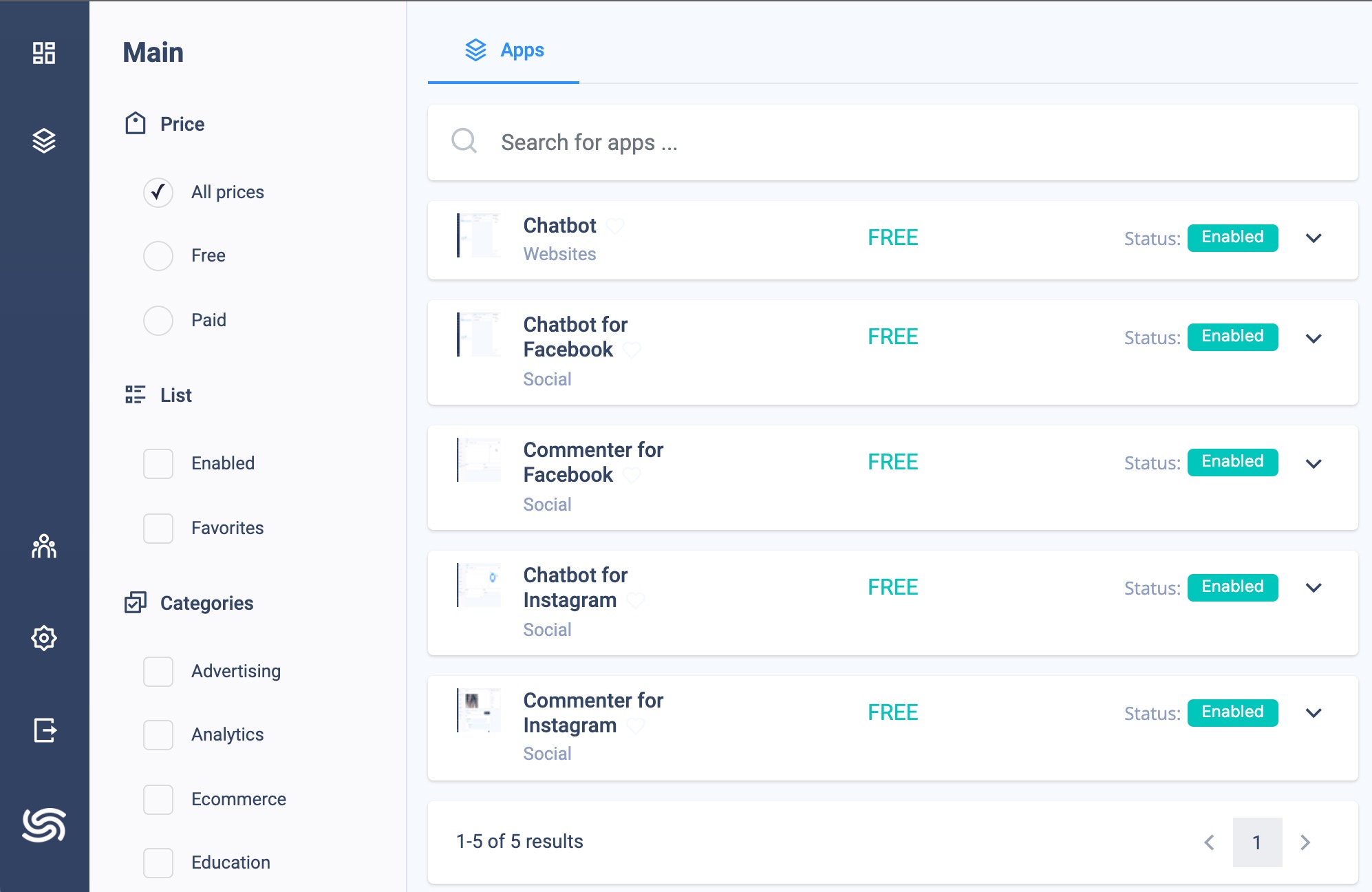 SalesTwirl integrates with a variety of social media platforms, including Facebook, Instagram, Twitter, Telegram, Viber, and SMS Manager. This allows you to manage all of your social media accounts from one easy-to-use platform.
Create an account and start integrating ChatBot software with marketing, analytics, and growth tools you're already using. Streamline repetitive tasks to gain more time to focus on things that matter.
Available Features
SalesTwirl can help you build great relationships with your customers and support them throughout the entire journey.
We offer highly competitive pricing in a way that adapts to the way that your business grows!
For Business that's starting up
SocialMedia Repost

ChatBot

Facebook ChatBot

Twitter ChatBot

Instagram ChatBot

Telegram ChatBot

Viber ChatBot
Twilio ChatBot

Facebook Commenter

Twitter Commenter

Instagram Commenter

Facebook Moderator
Instagram Moderator

Twilio SMSManager
For Business that's growing
SocialMedia Repost

ChatBot

Facebook ChatBot

Twitter ChatBot

Instagram ChatBot

Telegram ChatBot

Viber ChatBot
Twilio ChatBot

Facebook Commenter

Twitter Commenter

Instagram Commenter

Facebook Moderator

Instagram Moderator

Twilio SMSManager
For Business that wants to scale
SocialMedia Repost

ChatBot

Facebook ChatBot

Twitter ChatBot

Instagram ChatBot

Telegram ChatBot

Viber ChatBot

Twilio ChatBot

Facebook Commenter

Twitter Commenter

Instagram Commenter

Facebook Moderator

Instagram Moderator

Twilio SMSManager
For Business that's starting up
SocialMedia Repost

ChatBot

Facebook ChatBot

Twitter ChatBot

Instagram ChatBot

Telegram ChatBot

Viber ChatBot
Twilio ChatBot

Facebook Commenter

Twitter Commenter

Instagram Commenter

Facebook Moderator
Instagram Moderator

Twilio SMSManager
For Business that's growing
SocialMedia Repost

ChatBot

Facebook ChatBot

Twitter ChatBot

Instagram ChatBot

Telegram ChatBot

Viber ChatBot
Twilio ChatBot

Facebook Commenter

Twitter Commenter

Instagram Commenter

Facebook Moderator

Instagram Moderator

Twilio SMSManager
For Business that wants to scale
SocialMedia Repost

ChatBot

Facebook ChatBot

Twitter ChatBot

Instagram ChatBot

Telegram ChatBot

Viber ChatBot

Twilio ChatBot

Facebook Commenter

Twitter Commenter

Instagram Commenter

Facebook Moderator

Instagram Moderator

Twilio SMSManager